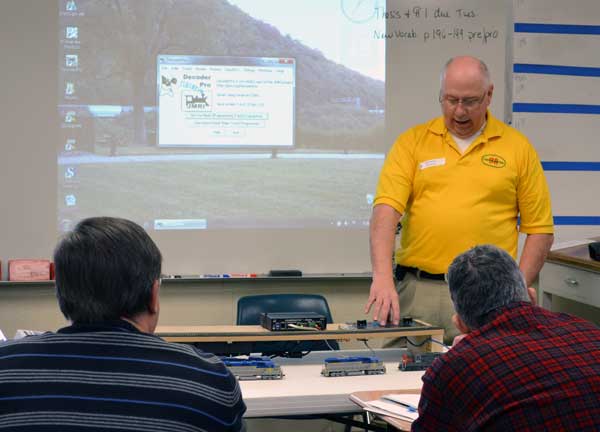 <![if !vml]>
<![endif]>
Our 12th Annual Railroad Modeling University was held January 27, 2018 at Christ the King Church in Charlotte, NC. It was a great success once again.
Our Dean of the School acquired a bevy of outstanding clinicians who covered topics for modelers of all ages and skills. Thanks to all of them and to those who came to experience the best in model railroading education.
We will be posting a full report here in the near future, so stay tuned.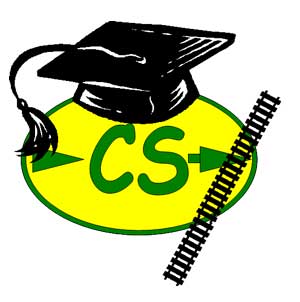 <![if !vml]>
<![endif]>
It is a place to discover the fun of model railroading. You do not have to be an NMRA member to attend; the event is open to the public, but registration is required. Master Model Railroaders and just 'Plain Ole Modelers' conduct clinics (short classes in 'university speak') and hold demonstrations (labwork in 'university speak') about the various aspects of model railroading. Our mission is simple: To provide a venue where modelers, from beginners to experts, are introduced to:
1) New concepts and techniques which will assist them in taking their layouts and models to a higher level, and;
2) Fellow modelers who will become friends and mentors.
We have reports posted on our First Annual in September 2007, our Second Annual in January 2008, our Third Annual in February 2009, our Fourth Annual in February 2010, our Fifth Annual in January 2011, our Seventh Annual in January 2013, and our Ninth Annual in January 2015 sessions to give you a peek at some of the happenings at our RMU sessions.
<![if !vml]>
<![endif]>
We hold online registration for RMU here in the months leading up to the annual session. Our next session will be on January 19, 2019. Check back here in the early fall to find out what's in store for our 13th annual edition of RMU.