<![if !vml]><![endif]>
<![if !vml]><![endif]>
<![if !vml]><![endif]>
The third annual Railroad Modeling University, sponsored by the Carolina Southern Division, National Model Railroading Association, was held on Saturday, February 21, 2009 at First Baptist Church in downtown Charlotte. We had 43 folks in attendance. Clinics and activities began at 9 am and ran until noon. We learned some lessons about hosting the RMU, but overall comments from the participants were positive.
Here are some photos of the venue and clinics in action: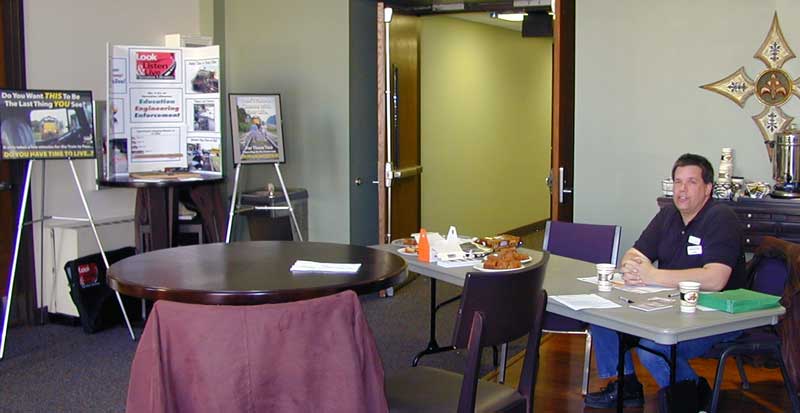 We were greeted in the registration area by Superintendent Steven August's smiling face, fresh coffee, and some delectable goodies.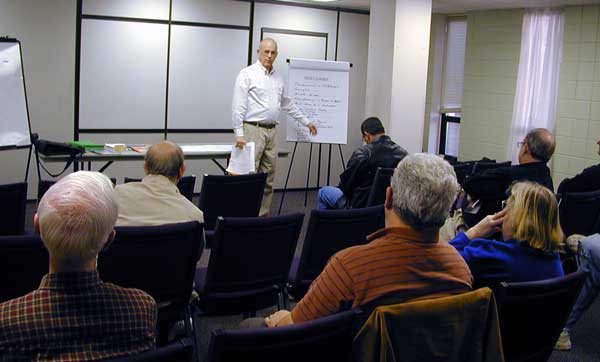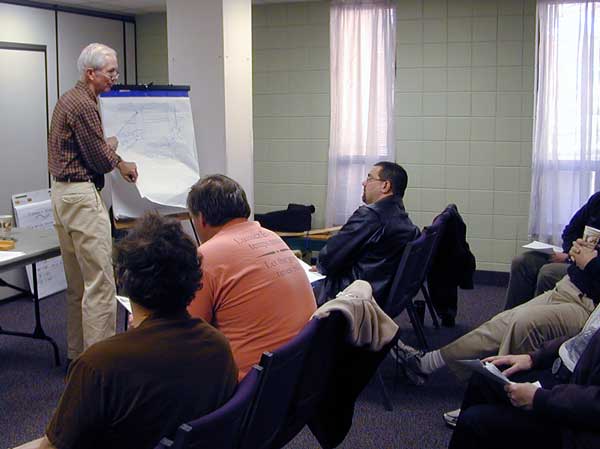 Joe Howard (left) and Jack Haynes (right) got right to work with their well-attended Model Railroading 101 and 102 classes.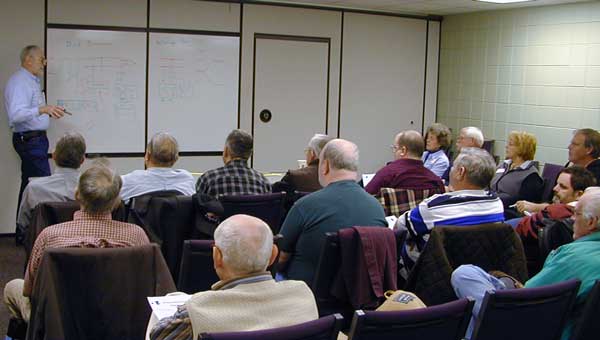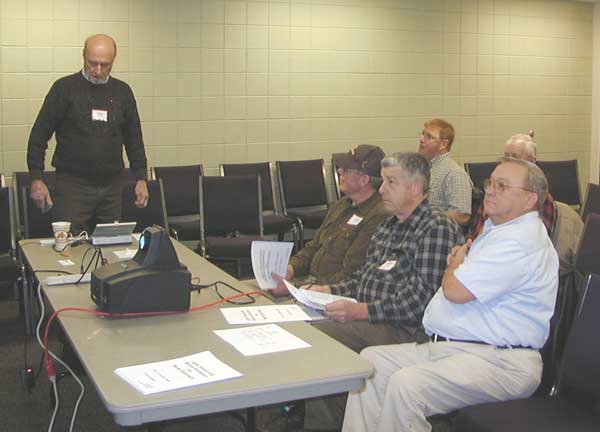 Our two circuitry wizards, Dick Bronson (left) and MMR Fred Miller (right) electrified us with their clinics on DCC and sound and light animation effects.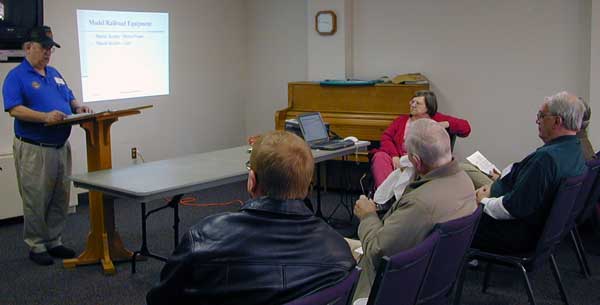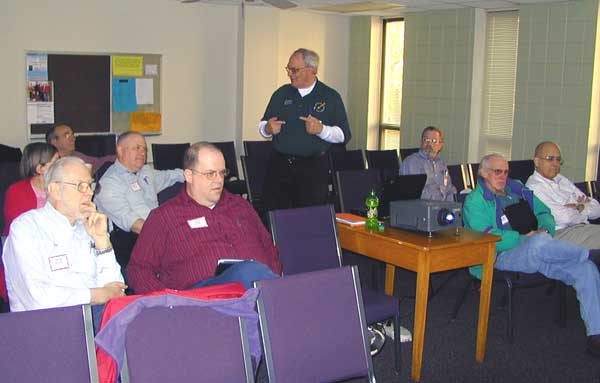 Dave Chance (left) gave us a primer on the NMRA Achievement Program and Carl Wessel (right) shared his considerable knowledge of model railroad operations sessions. From these two photos it is obvious that not all clinics were held at the same time since some of the participants show up in multiple clinic photos.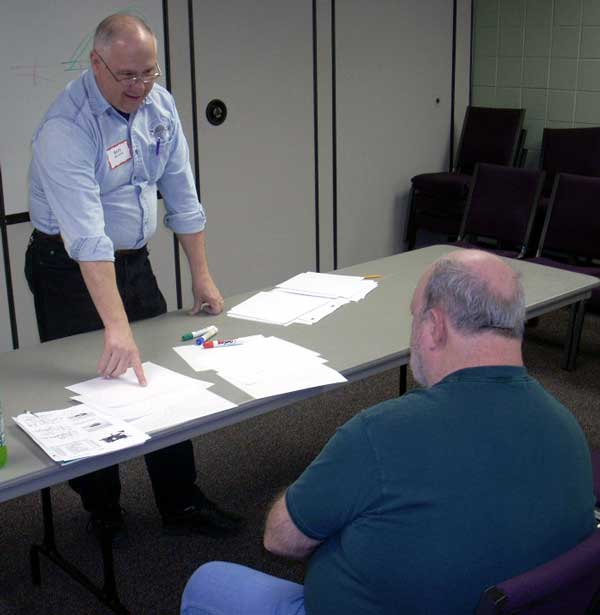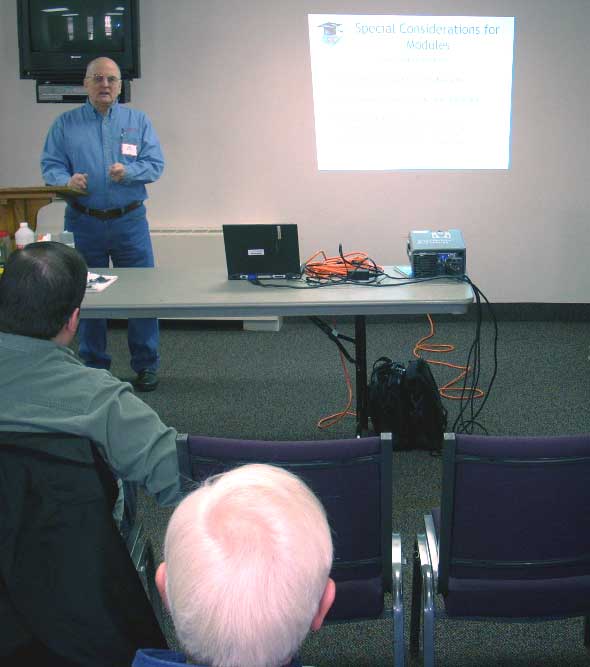 Roy Becker (left) shows the finer points of reverse loop wiring while Gil Brauch (right) extols the virtues of building layouts in smaller pieces.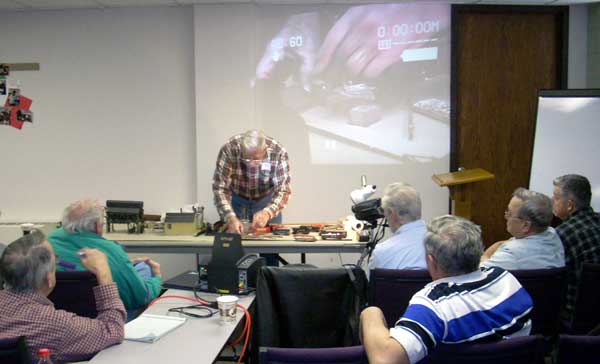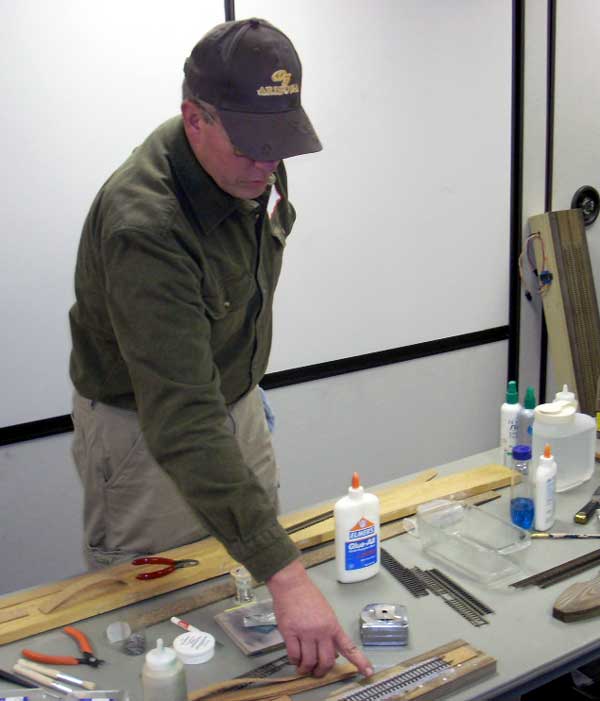 Jack Parker (left) goes high tech in teaching us his weathering skills and Neal Anderson (right) explains how to properly ballast track.

Not all the 'learning' took place in the clinic rooms, as there were many discussions like this that took place during the breaks and after the clinics had adjourned for the day.
At the end of the day, our leadership declared "Victory" and resolved that we would do it again next year, hopefully with different clinics and more activities. Start planning your clinic now. We all have skills, tips, and tricks of the trade to share with our fellow modelers.